Dongfeng recycle rear lift garbage truck picking up trash

Dongfeng 4x2 swing arm garbage truck
The side protective device cannot be installed because of interference of working device;
Material material of rear protective device: Q235, Connection mode: welding and bolt connection, cross-section size (wide x Height): 50x100 (mm), from the ground height: 370mm;
ABS System Model: VIE ABS-II, ABS system manufacturer: Zhejiang Wan ' an technology Co., Ltd.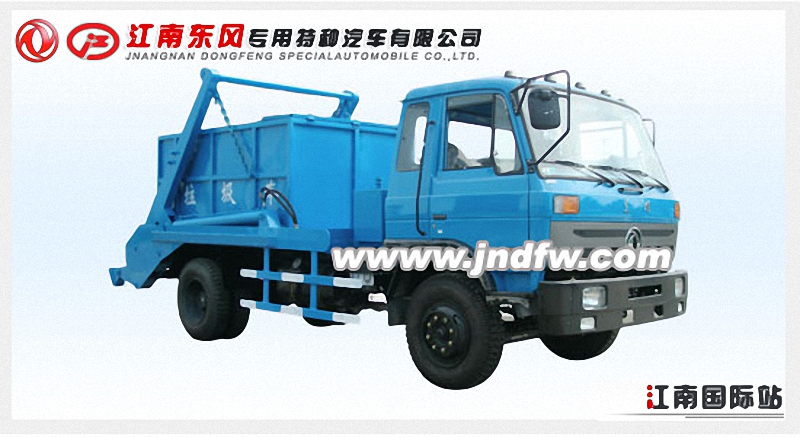 Dongfeng EQ5161GFJ Swing Armed Garbage Truck Main P-List

Name

EQ5161GFJ Garbage Truck

Outline Dimension

6150×1950×2850 (mm)

Chassis Model

EQ1040TJ20D3

Cargo Dimension

×× (mm)

Total Mass

4495 (kg)

Approach/ Departure angle

19/13 (°)

Laden Mass

685 (kg)

Front/Rear Overhang

1032/1818 (mm)

Unladen Mass

3680 (kg)

Max Speed

95 (km/h)

Engine Type

CY4102-C3F, YC4F90-30, YN27CR, YN30CR , SD4BW70-3R

Displacement (ml)

3856 2659 2672 2977 2545

Power (kw)

70, 66, 66 ,76 ,70

Engine Manufacture

Dongfeng Chaoyang Diesel Engine Co., Ltd ,Guangxi Yuchai Machinery Co.,Ltd; Chengdu Yunei Motor Ltd.; Jiangsu Side machinery Holdings Limited

Emission Standard

GB3847-2005,GB17691-2005, Europe Emission Standard Ⅲ

Axle NO.

2

Front Track

1506 (mm)

Wheelbase

3300 (mm)

Rear Track

1442 (mm)

Tire NO.

6

Tire Specification

7.00-16,6.50-16,7.00R16,6.50R16

Fuel Type

Diesel

Spring Leaf NO.

8/9+5,6/8+4

Axle Load

1700/2795

Cab Capacity

2 persons

Remark

For more information, Please contact us, we`ll serve you heart and soul!
Garbage truck or dust cart refers to a truck specially designed to collect municipal solid waste and haul the collected waste to a solid waste treatment facility such as a landfill. Other common names for this type of truck include trash truck, and rubbish truck, bin wagon, dustbin lorry, bin lorry or bin van elsewhere. Technical names include waste collection vehicle and refuse collection vehicle.

Our garbage truck is a sanitary truck. It is mainly used to transport garbage. According to different functions and purposes, our garbage trucks can be divided into six types, that is, compression garbage truck, swing arm garbage truck, butt garbage truck, container unloadable garbage truck, seal garbage truck, and self loading garbage truck.

Any kinds of our trucks are reliable in performance, because we purchase good chassis from some domestic famous companies, such as China Dongfeng Automobile Company, China Dongfeng Motor Llimited Company, China Dongfeng Automobile Limited Liability Company, FAW Jiefang, Sino Truck, Beiqi Foton Motor, Hualing Heavy-duty Truck, Northern Benz, Shaanxi Automobile, Jianghuai Automobile, and Jiangling Motors.
In the following text, we will introduce the properties of these trucks for you in details.

Compression Garbage Truck
The compression garbage truck can fill, compact and unload garbage through some special devices such as garbage can, precompressor, shovel, hydraulic circuit, and more. It can realize joint automation control of mechanical and electro-hydraulic system as a result of the adoption of electro-hydraulic integration technology.

Our compression garbage truck has functions of creeping compression and cyclic compression, and it features high compression ratio, large loading capacity, high automation, and environment protection, high utilization ratio as well as easy operation.

Swing Arm Garbage Truck
Our swing arm garbage truck can be used on the ground or in the pit of the ground. It is widely used to clear off or transport garbage. Its dumping hopper is separated from truck body, so the truck can work together with several hoppers at the same time. This also greatly improves the transport capacity of truck.

The swing arm garbage truck features simple structure, reliable performance, large transport capacity, and flexibility. It is particularly suitable for short-distance transport.
Butt Garbage Truck
The butt garbage truck is a special garbage truck mainly used to load, unload or transport garbage. It is sealed well and can avoid secondary pollution problems during transport.

Our butt garbage truck adopts hydraulic control system. It can be controlled manually, electrically or pneumatically. Users can use the butt garbage truck to carry garbage to several garbage compression stations. Thus it greatly reduces the allocation cost of single garbage compression station.

Container Unloadable Garbage Truck
The container unloadable garbage truck is a sanitary truck mainly used to transport garbage. It has the function of self discharge, and can be equipped with several dump hoppers.

Controlled by hydraulic system, our container unloadable garbage truck is easy to unload garbage. Furthermore, it is eco-friendly, and can effectively avoid secondary pollution problem during transport.

Seal Garbage Truck
The seal garbage truck is widely used to collect and transport garbage. It is mainly composed of chassis, tank body, door opening mechanism, lifting mechanism, and electro-hydraulic control system.

Our seal garbage truck not only can be used in LSY series garbage compression station, but also can transport garbage in living quarters, industrial areas, commercial areas, schools, parks, and more.

Self Loading Garbage Truck
Our self loading garbage truck is installed with automatic lift frame at the right side. It can be equipped with several common iron buckets or plastic buckets, so it is high in working efficiency.

The self loading garbage truck can collect garbage into the tank, and then unload it automatically. The cycle time of lifting and dropping garbage can is less than 50s.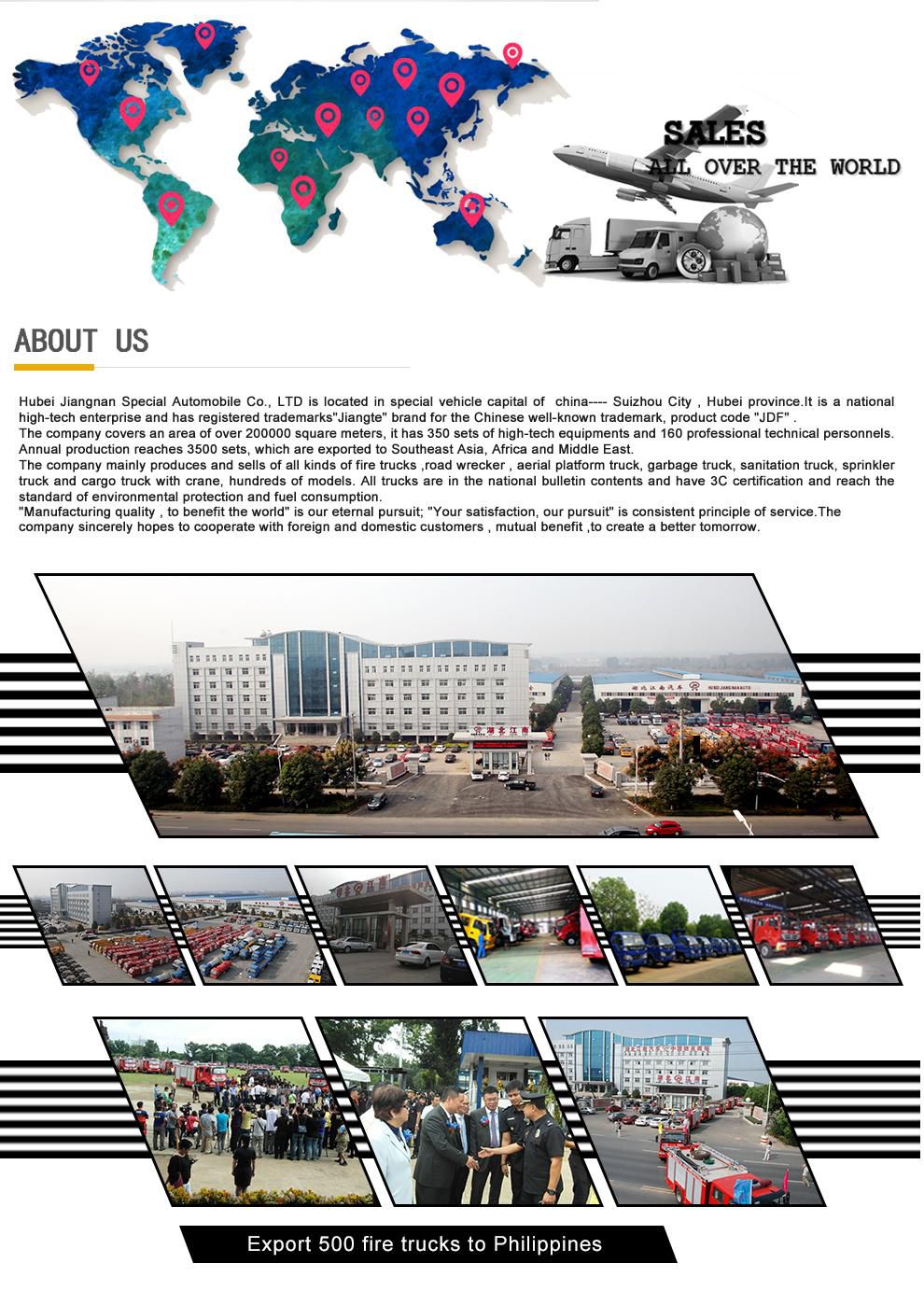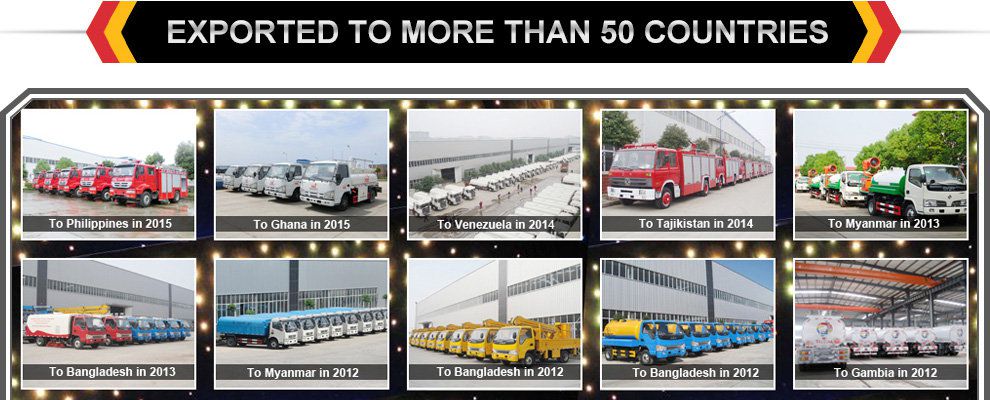 We can produce 300kinds of different special vehicals for customers:
1. LPG Tank Truck Trailer/ Fuel Tanker Truck
2. Water truck / Water Tank Truck / Water Sprinkler Truck/Water Tanker
3. Truck with crane / Truck mounted crane
4. Dump Truck / Tipper Truck/Side Tipper/End Tipper
5. Fire Fighting Truck / Fire Truck / Fire Vehicle
6. Concrete Mixer Truck
7. Van truck / Blasting equipment transporter/ Refrigerated truck
8. Fecal suction truck / Sewage suction truck,
9. Cement Powder Tank truck/ Bulk cement truck
10. High-altitude operation truck,
11. Self-loading garbage truck, garbage compactor truck,sealed garbage truck
12. Tractor
13. High Pressure Cleaning Truck
14. Sweeper Truck
15. Semi Trailer ( flat bed trailer / skeleton trailer / dump semi trailer / side wall trailer / low bed trailer / van container trailer / warehouse trailer, etc. )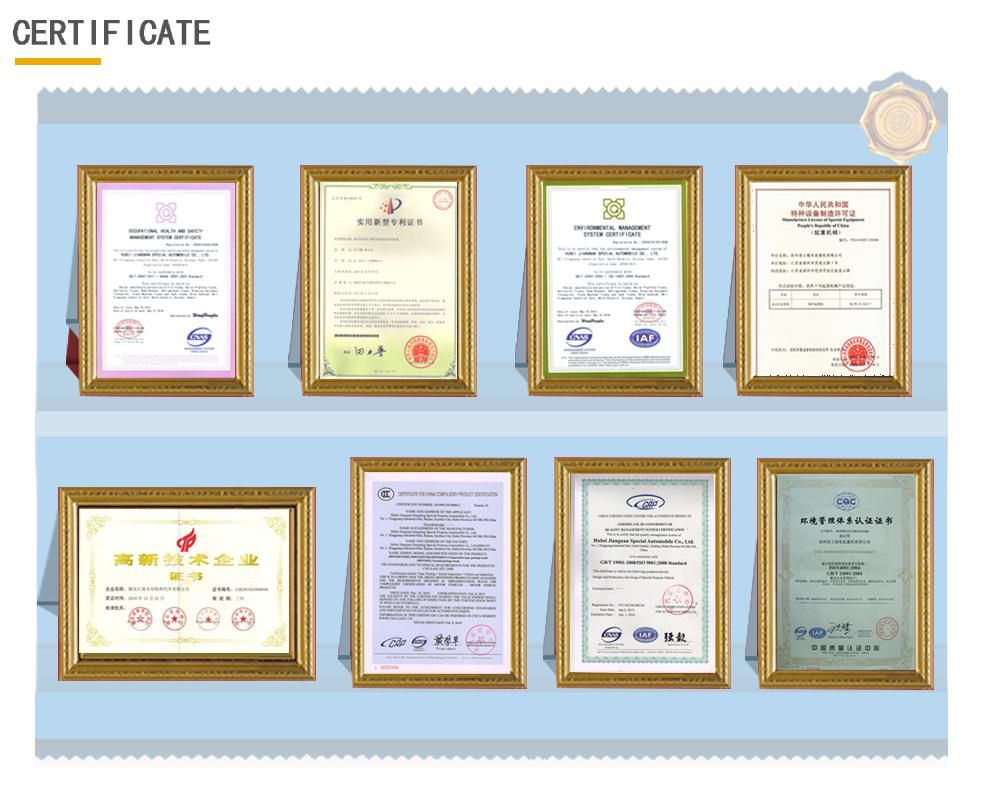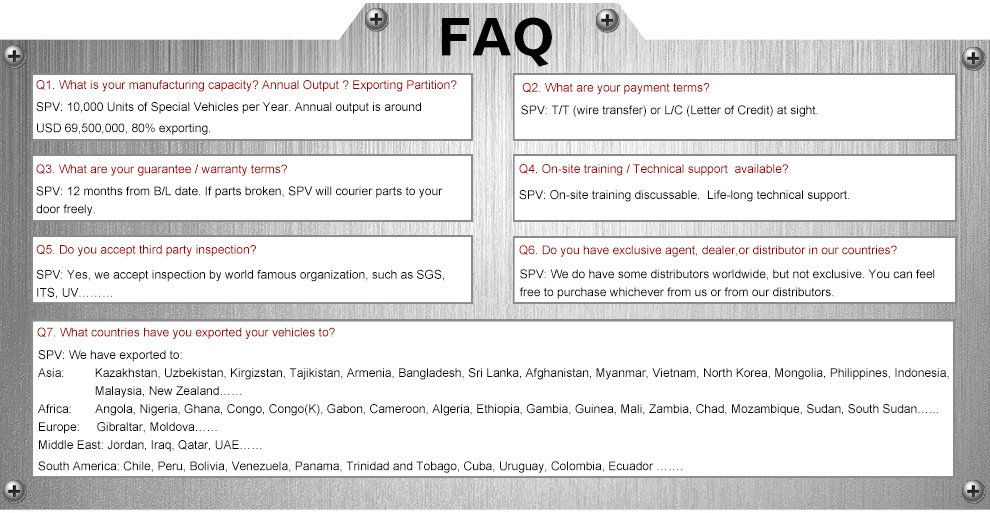 Группа Продуктов : Мусоровоз